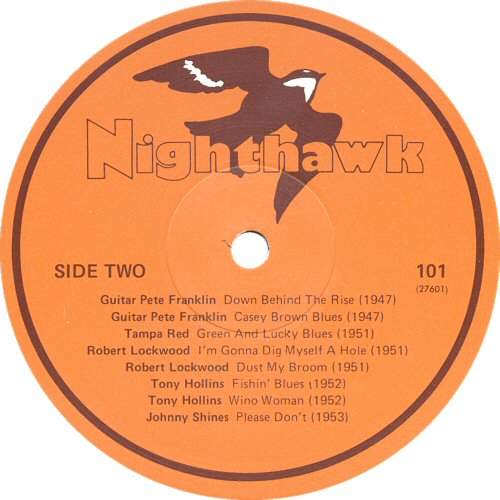 Houndmouth-From The Hills Below The City
Another standout debut album from this four piece from Indiana, very much in the tradition of The Band, soaring vocal harmonies against a gritty musical backdrop. Houndmouth told tales from the underside, a grifter forever destined to spend his time behind bars is the main attraction on Penitentiary which really sounds like The Band. The bawdy Casino is about a woman trapped in a bad situation and having to do bad things to survive, like the Band Houndmouth can tell a story with humour and gentle sensitivity.
The Milk Carton Kids- The Ash and The Clay
A brilliant album from this duo from Eagle Rock, California that captures the forlorn spirit of early Simon and Garfunkel. Beautiful harmonies and soft acoustic pickings. The opening track Hope Of a Lifetime offers up that sense of despair but has a small opening of hope and it's this diorama that penetrates each song on this album. Very fortunate to catch these guys live and it was the best gig I went to this year, they replicated the album live and they were also incredibly funny.
Calexico- Algiers
Aptly titled album there was a deeply embedded sense of mystery being played out on this album, never one to play it safe Calexico's vision of Americana is mixed with elements of folk, tex mex and soul, this was an invigorating album that saw the band change gears. Highlight of the album for me was Splinter that had a more rock and roll feel to it.
Dawes-Stories Don't End
It's always a tough proposition following up a breakthrough album, in this instance Dawes may have been tempted to refine their approach towards a more commercial setting, instead they focused on continuing to expand and explore their songwriting. This album showed another sign in the maturity of this L.A band, from the wistful Just My Luck to the dreamy ruminations of From A Window Seat, Dawes are a band who have only just scratched the surface.
Caitlin Rose- The Stand In
To me this album harks back to the 70's where Nashville was being shaken up by the likes of Gram Parsons, Emmylou Harris and Rodney Crowell etc, the focus being on songwriting and the song. There is a defiant sense of independence about this record, musically it traverses The Band to Fleetwood Mac and everything in between. There is a deep honesty in this album, from the complicated nature of relationships to wanting to hear something different on the radio.