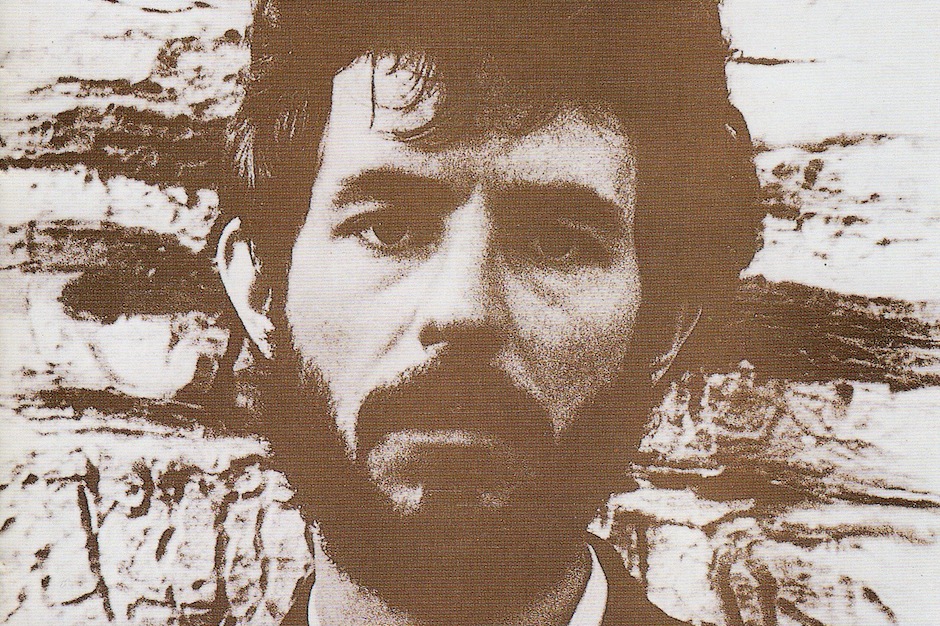 Jesse Winchester left an impressive musical legacy, he may not have reached a wide audience but his songwriting was imbued with deep emotion but also subtle humour. Winchester was born at the army base at Barksdale army air field in Bossier City, Louisiana, he spent his childhood in Northern Mississippi before settling in Memphis. Growing up on a steady southern diet of R&B, gospel, rockabilly and country music Winchester was playing in a number of High school bands.
Following his graduation from college Winchester was handed his draft notice, he decided to move to Canada to avoid military service and relocated to Quebec in 1967. He began performing in coffeehouses and clubs across Eastern Canada through the late 60's and eventually came to the attention of The Band's Robbie Robertson who brought him to Toronto to produce his debut album in 1970. Robertson's influence is evident, the album has both an exuberant air and a deep sense of nostalgia for the past. It's an intensely personal album for Winchester, the material borne out of his physical and spiritual dislocation from his southern roots. The songs have an embracing tone about what he has found in his new home, but also the difficulties he faces being far from home and in a new environment.
The opener Payday has a distinct Band feel, defiant in tone and with some musical muscle on the bone. It also has a loose feel, very similar to what The Band were doing on their Stage Fright album. Robberston takes the opportunity as lead guitarist to revisit some of those sinewy rhythms he had put on the shelf Bob Dylan came off the road in 1966. There is some great piano work on this track from Ken Pearson who like Robbie had cut his teeth with a later incarnation of Ronnie Hawkins backing group The Hawks. The elegant Biloxi looks nostalgically at his youth growing up in Northern Mississippi,
The sun shines on Biloxi
The air is filled with vapors from the sea
And the boy will dig a pool beside the ocean
He sees creatures from a dream under the water
And the sun will set off towards New Orleans
Snow sounds like it was recorded in a cupboard, Todd Rundgren was the engineer so I'm assuming this sound was intended. Not many southerners would have ventured to the cold heart of the north, it seems that it was somewhat of a shock for Jesse who laments with disdain that evil four letter word!
I was tuning in the six o'clock newscast
And the weather man mentioned snow
As soon as I heard that four letter word
I was making plans to go
If I was a bird I'd fly back south
Brand New Tennessee Waltz has a deep ache, isolated in Quebec in the deep despairs of winter Winchester regularly thought of a home he would have thought he might never see again.
Oh my but you have a pretty face
You favour a girl I knew
I imagine that she is still in Tennessee
And by God, I should be there too
I've a sadness to sad to be true
Robertson displays a very sympathetic production approach, ably assisted by Levon Helm who plays drums and provides some brilliant mandolin on Yankee Lady. Winchester wrote about the south with a warmth and respect that equalled that of Robertson whose fascination with the south began as a teenager on the tough streets of Toronto. This song is just pure country soul, Winchester has a crystal precise vocal,
An autumn walk on a country road
And a million flaming trees
I was feeling uneasy
Cause there was winter in the breeze
She said, Oh Jesse look over there
The birds are southward bound
Oh Jesse, I'm so afraid
To lose the love we have found.
Quiet About It has some driving guitar work and some Hudsonesque organ work from Pearson, it has a gospel vein with a tinge of self doubt that in his loneliest moments he will be alone even though he wants to defy it. This is a debut that is very self assured and mature in it's content, it's honest and deep in nostalgia and affection for the south.