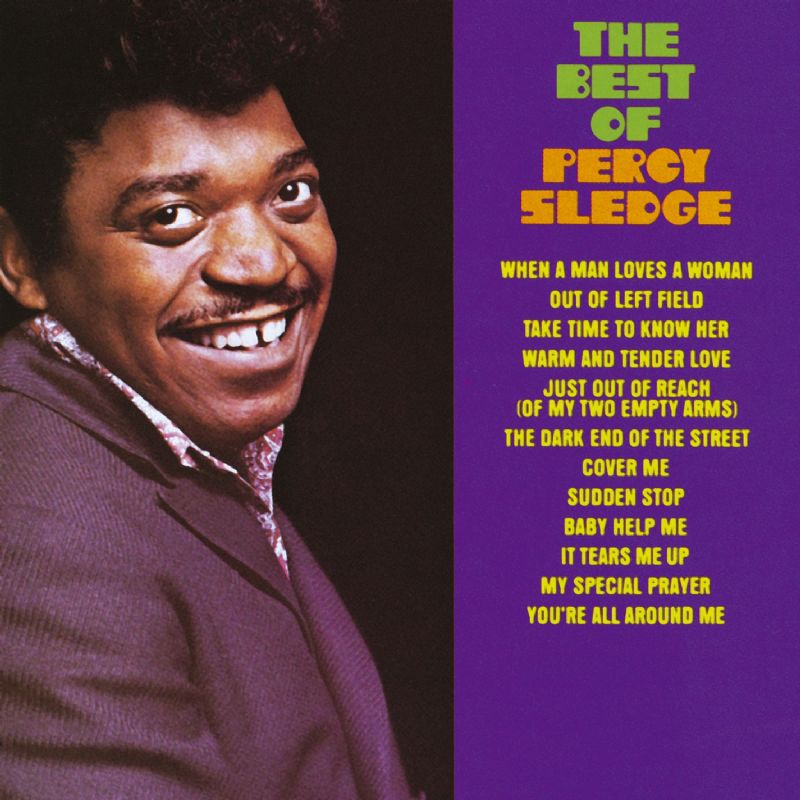 When his name is mentioned one song comes to mind, the immortal When A Man Loves A Woman, Percy Sledge over a four year period cut some of the best southern soul 45's you will ever hear. Few artists can produce a canon of such quality, Percy's voice was just drenched in soul every emotion was present. If you want to hear pure country soul you got to Percy, no singer conveyed heartbreak and loss better than Percy he just wringed out every ounce in each song. His version of Dark End Of The Street while lacking the deep throated power of James Carr creates a palpable tension and drama. Percy grew up in Leighton Alabama and growing up listened mostly to country music, the aching tone of the great country singers meshed brilliantly with his soulful voice.
He never sounded maudlin even on songs like Sudden Stop there is an acceptance there, he conveys his deep shame with an intense cry but also accepts his fate with stoic resolution. As the chorus build and the horns come in Percy takes flight the backing singers lifting him along. His two greatest 45's were both Dan Penn/Spooner Oldham tunes. It Tears Me Up released towards the end of 1966 is a southern soul classic perhaps the archetypal southern soul song, all the elements are present. The loss of love and the mournful heartbreak that ensues, Percy just nails the chorus in his most dramatic tremor he wails " I feel like I'm dyin, oh I must be a dyin? His anguished cry echoed by sharp bursts from the horn section and Jimmy Johnson playing those tasty little asides just to complement things. The rhythm section of David Hood and Roger Hawkins are incredible just so tight it just adds another edge to the song.
The following year Percy released Out Of Left Field, a more gospel tinged song with Spooners keyboard work creating a landscape of hope and optimism. Percy sounds truly uplifted and a little taken aback at his stroke of luck,
"she was a lover and a friend, came out of nowhere, she made me man."
Percy stands in the unfamiliar position of being happy! But his relief and happiness adds another element to the song, it has an air of sheer joy. A true southern soul great has left our shores, RIP Percy Sledge.